Writing is hard, and defining yourself as a writer can be even harder. Here's our exhaustive list of the best books on writing when the blank page beckons.
Source: The 27 Best Books on Writing
Writing is, as a general rule, hard. Defining yourself as a writer can be even harder. Sure, there are other difficult practices like law and medicine out there, but a person becomes a lawyer or a doctor when he or she passes a series of exams and graduates from a certain school. Writing doesn't always work that way. There aren't tests to study for and facts to memorize. Where are we supposed to learn how to write?
From grammar rules to publishing advice to personal narratives, these books on writing reveal in intimate detail the ins and outs of what it means to call yourself a writer. Sometimes harsh, sometimes funny, but always honest, they can be thought of as a kind of syllabus for writing. Whether you're an aspiring artist working on your first drafts or a seasoned veteran in the publishing world, these are some of the best books on writing with insight and wisdom that can support you at all stages of your writing process.
Books listed include:
The Forest for the Trees (Revised and Updated)
An Editor's Advice to Writers
by Betsy Lerner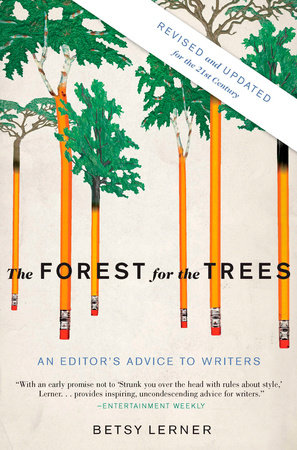 For both established and prospective authors alike, the publishing house can seem like a jungle. Luckily, Betsy Lerner is here to lead a safari, citing her vast collection of experiences as an editor as her field guide. The Forest for the Trees motivates writers by helping them get over their fear of the unknown. It's less about taming the wilderness and more about facing the demons of self-doubt and sloth that live in every person's own mind.
***
The Elements of Style Illustrated
by Strunk, White, Kalman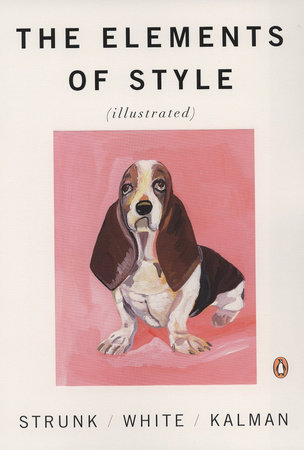 William Strunk and E.B. White's The Elements of Style is so widely known that we're sure you already have a copy, but of course we had to mention it. The only style guide to ever appear on a bestseller list, this book should be your go-to if your writing is in need of an infusion of clarity. Plus, this particular edition is illustrated by Maira Kalman, adding a visual element of style to the classic.
***
Story Engineering
by Larry Brooks
Larry Books turns a technical eye to the writing process in Story Engineering. If you don't properly plan out your story prior to setting pen to paper, he argues, your storytelling won't be as effective as you'd like it to be. To remedy this, he takes readers through six core elements of storytelling: concept, character, theme, story structure, scene construction, and voice.
***
Naked, Drunk, and Writing
Shed Your Inhibitions and Craft a Compelling Memoir or Personal Essay
by Adair Lara
Adair Lara's Naked, Drunk, and Writing is a must-read for any memoirist or personal essayist. With experience as a teacher, editor, and, of course, writer, Lara's know-how will help readers through problems like how to face your family after they've read your work and how to find an agent who will fight for you. The perfect mix of tough love, comic relief, and passion, Lara's book is invaluable for anyone who needs a little help telling their story.
***
How to Write a Damn Good Novel
by James N. Frey
James N. Frey's overarching guide will be of use to both the novice and the seasoned, published writer. He provides advice for how to overcome writer's block and fear of the blank page, how to turn a critical eye to your own writing, and more. Frey's book is one to keep within arm's reach while writing, to grab during those moments when you need to take a step back from your work and get back to basics.
***
On Moral Fiction
by John Gardner
Morality and art have a complicated relationship, but John Gardner faces it fearlessly in this book-length essay. By Gardner's way of thinking, all real art is moral, but morality doesn't necessarily have to do with codes of conduct and submission to a Higher Power; it is the ability of art to point to some human value. The harsh lines he draws to distinguish "art" from "not art," may frustrate some, but even in that case, this book's ideas stick in the reader's head.
***
On Writing
by Stephen King
If you've ever read a book by renowned American horror novelist Stephen King, you've probably wondered just how he comes up with his ideas. For the answer, look no further than On Writing, King's memoir where he describes his writing process, including anecdotes about how he started some of his most iconic stories. In addition to recounting his personal experiences, he dedicates a whole chapter to grammar and offers his advice on form. It's a great read for anyone in need of inspiration, and how better to make you pay attention than Mr. King?
***
The Writer's Journey
by Christopher Vogler
Movie lovers will appreciate this book from Christopher Vogler. He exemplifies his writing tips with movies, a practice that makes this instructional especially helpful for screenwriters. Having received praise from writers and directors such as Darren Aronofsky (Black Swan) and Bruce Joel Rubin (Ghost), The Writer's Journey can boast its status as an essential to anyone looking to write the next Oscar nominated film. It's also an excellent field guide for a novelist stuck in a plot maze and desperate to get out.
***
A Poetry Handbook
by Mary Oliver
Imagine if you could get help with the very basics of writing poetry from a Pulitzer Prize-winning poet? Fact is, you can via Mary Oliver's book A Poetry Handbook. The handbook is written in a way that makes it a perfect resource for both teens and adults as they start on their poetry journey – and is a useful refresher for veteran poets as well.
***
For the full list, with brief descriptions and links to buy them, go to http://www.signature-reads.com/2016/10/the-27-best-books-on-writing/?ref=PRH6E5971A08F&aid=randohouseinc31159-20&linkid=PRH6E5971A08F